Riding Lessons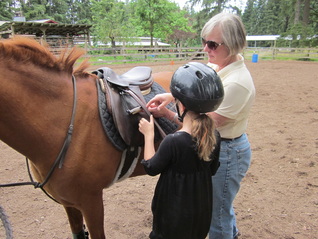 The purpose of Phoenix Farm, Inc. is to provide a safe and enjoyable educational environment that encourages students to develop into complete horsemen. Our goal is to offer quality instruction, providing a strong base of knowledge and ability from which the student may continue to progress whether in competition or personal pleasure riding.
Payment is due at the first lesson of each month.
Qualified missed lessons (with minimum 24 hours notice may be made up within one month of being missed. It is the responsibility of the student to arrange for make ups, which will be accommodated on a space available basis only. No guarantee of make up is made.
---
Riding Lesson Rates
One Hour Group Lessons
One lesson per week: $275. per month
Two lessons per week: $515. per month
Three lessons per week: $730. per month

Family Rate
$10 off each series

Non-series Group Lesson
(One Hour) $80. each

Semi-private lessons
(45 minutes) $80 each on a school horse
$50 on your own or leased horse

Private Lessons
One half hour long, and available for preparation for group lessons and occasional supplemental instruction only.
Single private lesson: $80 each
Multiple lessons in one week: $50 each (rate available for beginning students only.
​